The Organizational Need for Understanding the Digital Power
Digital power is a leading factor in shaping the present and the future of organizations. The technological capabilities allow organizations to improve processes, develop new activity channels, new products, and new business models. Digital power is the key to increasing productivity and establishing a sustainable organization.
The Covid-19 crisis (2020-2021) has accelerated the processes of technology adoption. What began as a forced necessity due to the limitations of the crisis turned out to be an effective and desirable way of action for both managements and employees. At the same time, the constraint became a standard required by the customers and the suppliers.
In recent years, Israeli leaders have been talking about a national goal of "a million Israelis in high-tech" via three directions:
Strengthening the high-tech industry, mainly by training workers for tech-professional positions.

Training workers in non-technological professions (sales, human resources, operations, finance, etc.) so that they can integrate into high-tech companies.

Harnessing the digital power in all sectors and industries, i.e. – leading a digital transformation for the benefit of increasing productivity and accessibility to new markets.
The human factor in general and the behavioral factor, in particular, are at the heart of each of these axes. Investing in human capital is the key to creating added value for the employee and the organization, by acquiring knowledge and skills, increasing motivation and productivity. It is also a way to nurture and retain employees.
Understanding the digital power and its significance in the organization is a necessary basis for success in leading change. It is a must for the necessary adjustments required to fit in the digital age in which we live and in the competitive environment at the present and in the future.
At DigitalRosh we have developed a series of services using the concept of Life Long Learning.
Our offer includes:
Our Courses With the Technion
Lectures, workshops, and peak days can be booked for management teams and employees.
Some of the Organizational Events we held: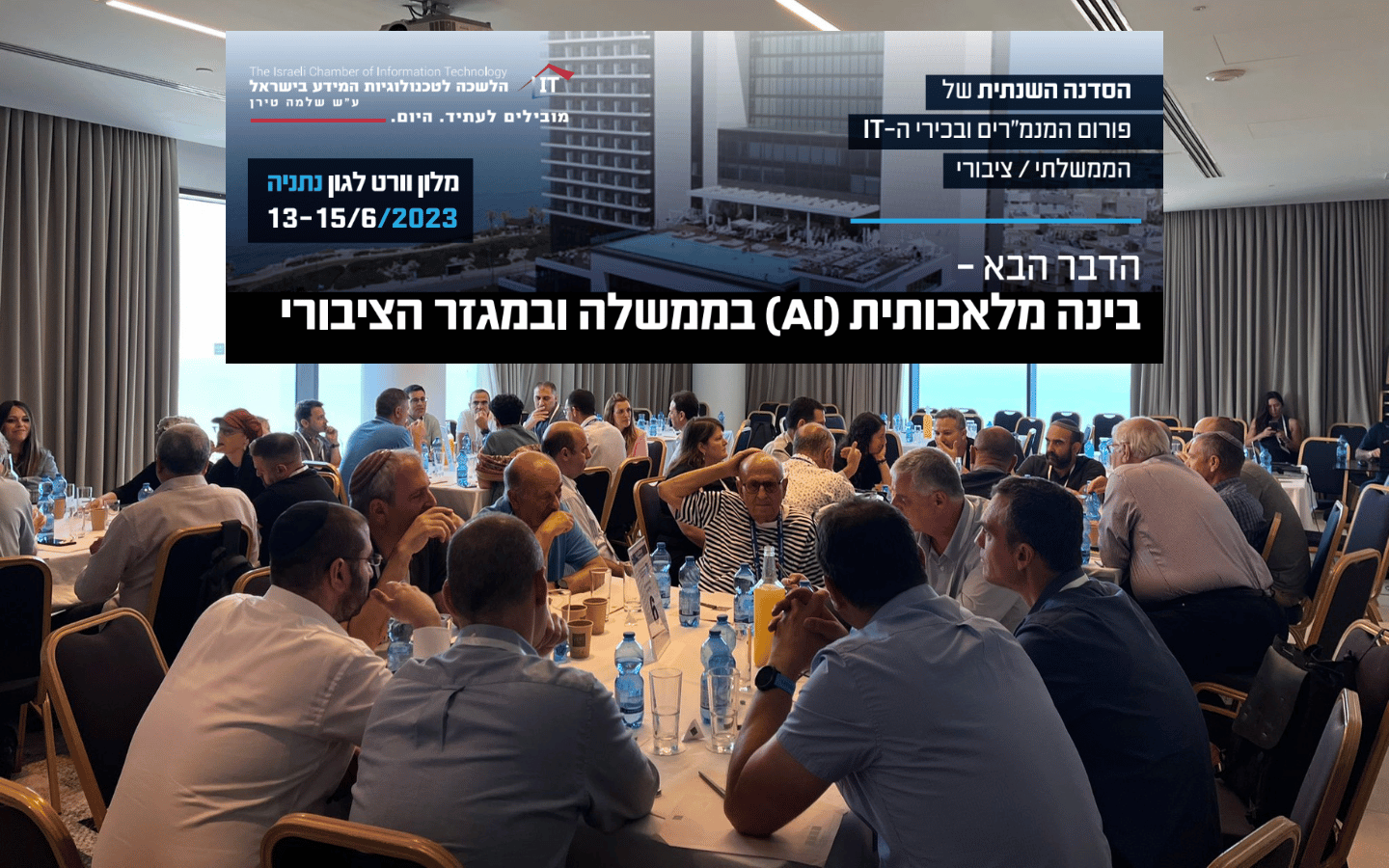 The AGI Elephant workshop was held by and for government and public service CIOs' annual meeting on the newest topics
The language can be adapted to the participants in lectures and events :
The participants of the courses will be given a certificate of qualification from the Technion, conditional on active participation in guided courses or a test in self-study courses.
Models of Organizational Engagement
The engagement model and the components can be adapted to the nature and requirements of the organization.
Few examples of engagement models:
Organizations that Participated in Our Courses
Contact Us

For contact, questions, receiving an offer and orders, please contact
Ayelet Nir Shtaier
Email: ayelet.nirshtaier@digitalrosh.com
Mobile: 054-446-2535
Or leave your details below and we will get back to you as soon as possible: