DigitalRosh is a professional life long learning platform catering to digital leaders in Israel and abroad. DigitalRosh is sponsored by i8 Ventures and Accenture and maintains an academic partnership with the Technion as part of our efforts to strengthen digital and innovation skills within organizations. As befits an era of change, we are moving forward in motion — meaning that our English site is for now in beta.
DigitalRosh is open to those who see themselves as digital leaders in the present or in the future. As it consolidates its character and form, the community:
Intended for management, consulting, and research personnel with 10 or more years of experience in the field.

Focuses on the connection between strategy, innovation, and digital.

It is a closed community for members only with respect and mutual promotion.

Constitutes a professional community that encourages business connections and mutual assistance between members and companies.

Intended for both the members of the community and their organizations.


Encourages participation and involvement of the members in the various paths of action – mentoring, content development, and more.
Life Long Learning (LLL) is a process of self-motivated, continuous knowledge attainment, for personal or professional gain. Lifelong learning has lifelong dimensions, which go beyond narrow economic and professional regards. The European Commission defines Lifelong Learning as a supportive and ongoing process that stimulates and empowers people to acquire all the knowledge, values, skills and understanding they will require throughout their lives and apply them with confidence, creativity and enjoyment, in all roles and circumstances.
The jobs usually come to us through the members of the community, therefore – if know of a job opening that is relevant for the members of the community, or if you yourself looking for a job, you are welcome to send us all the details And we will upload them to the jobs page
You are invited to enter the career page and find information, relevant tools, and content to inspire the career management of digital leaders.
Is there a topic that is important to you to promote? Would you like to receive certain content? We encourage you to initiate, either for yourself, for your organization, or for the community. We are here to hear suggestions and ideas.
Organizations that Work with Us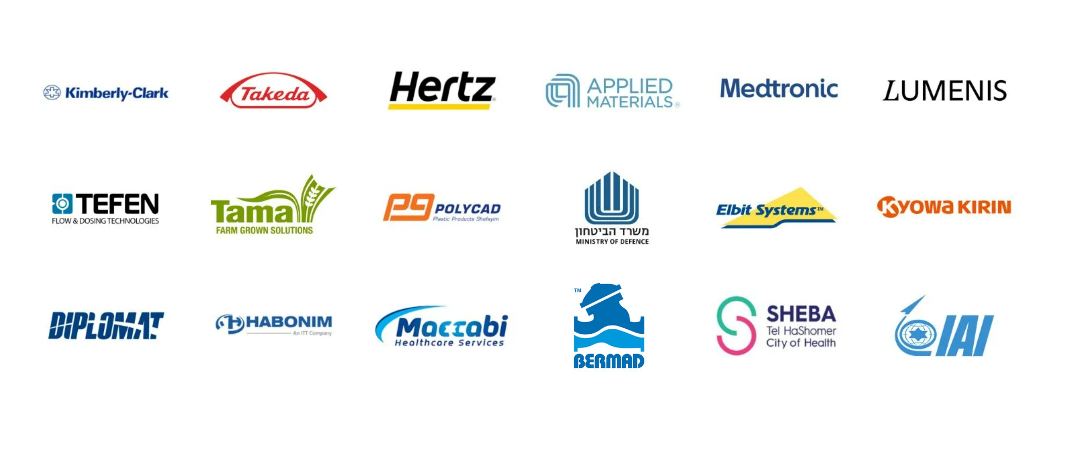 חברות בראש הדיגיטלי – אישי
Information about our
membership levels.
Question, comment or concern?
We would love to hear from you.
DigitalRosh for My Organization…
Information about our
organizational membership.
חברות בראש הדיגיטלי – אישי