How can the implementation of digital technology change an entire traditional industry? Who are the Giraffes of every field – the pioneers that see the future ahead of everyone else?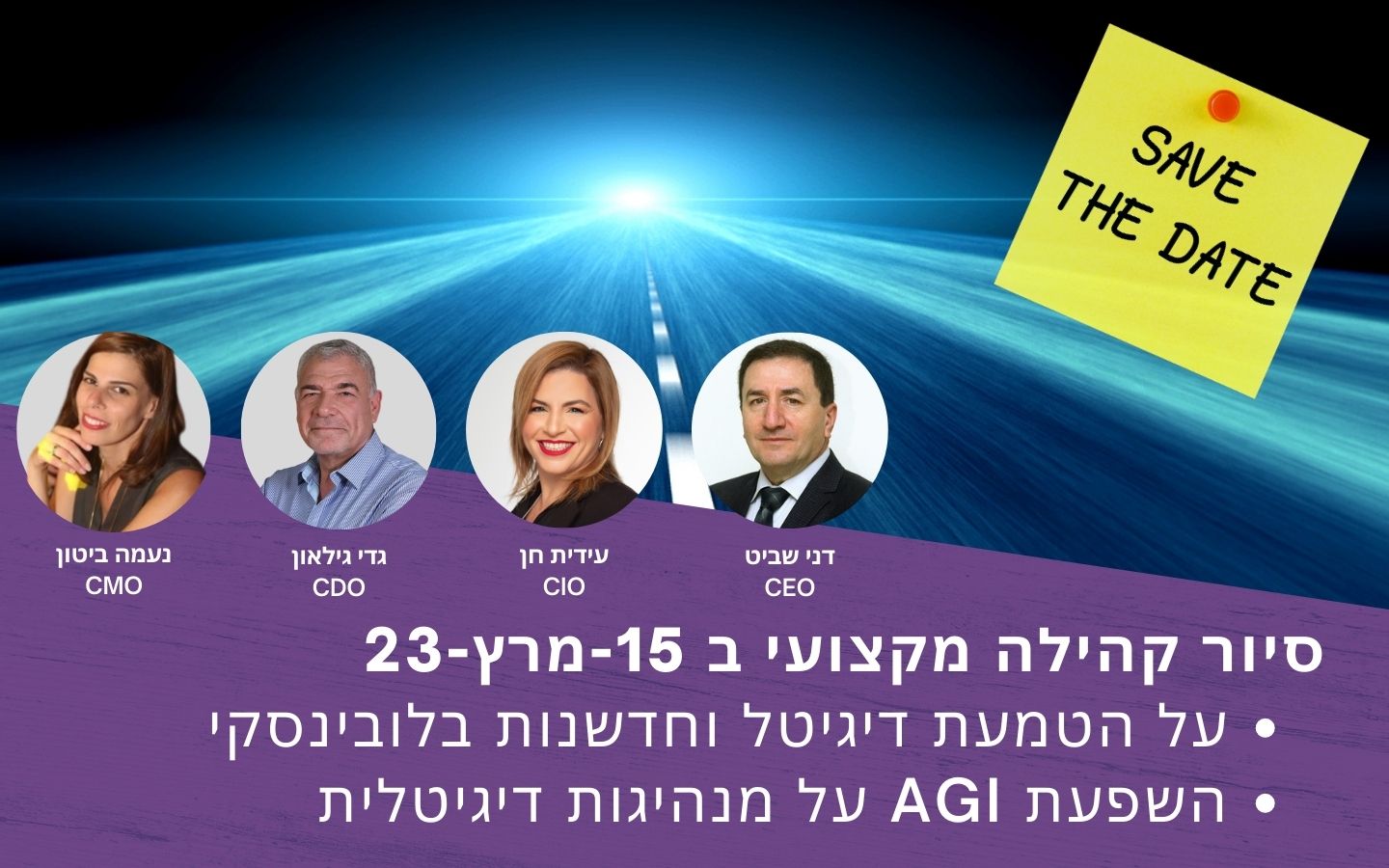 Community BUSTOUR (Israel)


We'll have a physical meeting at the Lubinski Group for a professional tour of digital implementation and organizational innovation.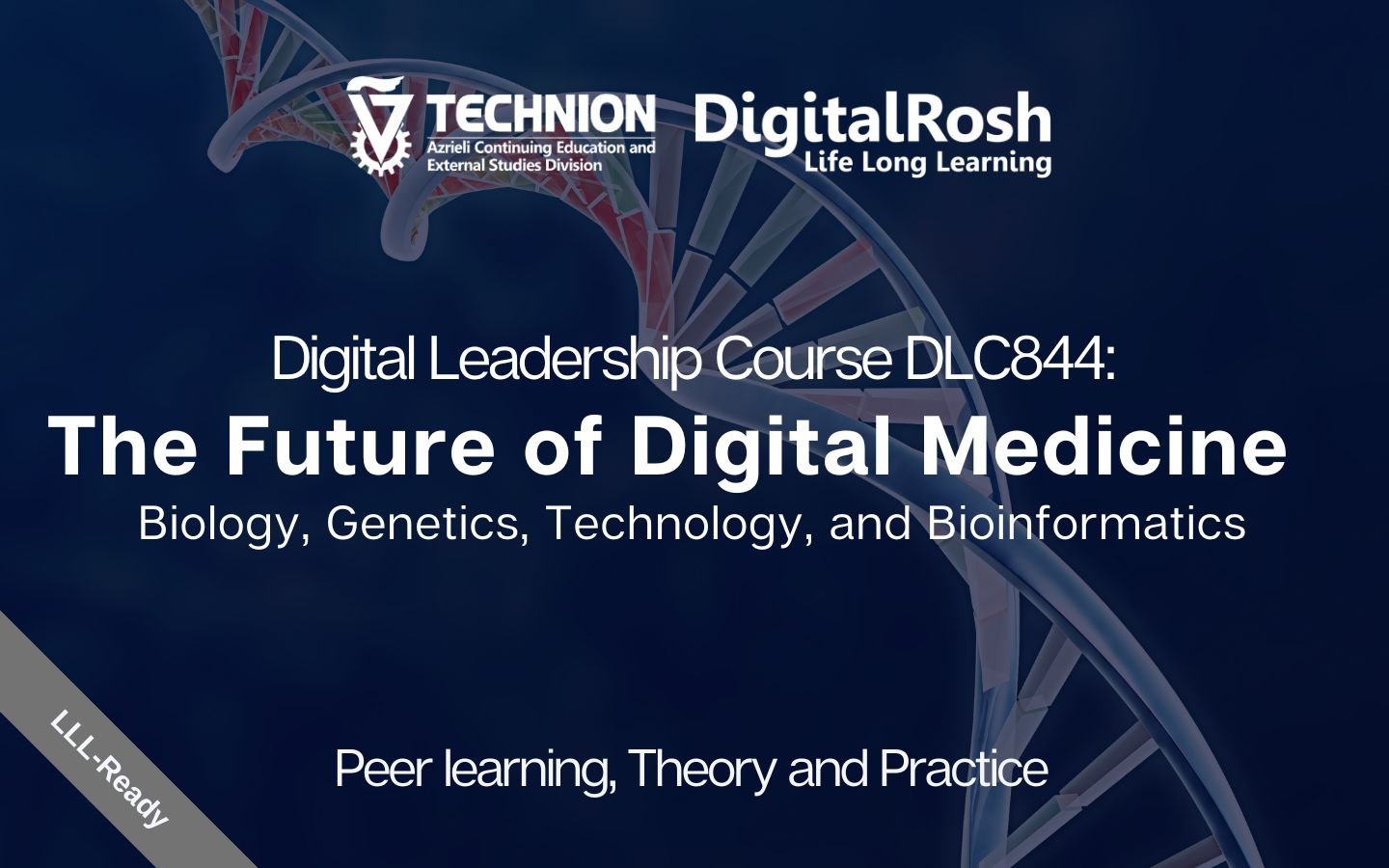 In this course, Prof. Noam Shomron will provide theoretical and practical insights into digital medicine, with an emphasis on genomics.


Self Learning Courses' Test
Self Learning Courses' Test
Self Learning Courses' Test
Self Learning Courses' Test
Self Learning Courses' Test
DLC844 The Future of Digital Medicine –  M10
DLC844 The Future of Digital Medicine – M9
Self Learning Courses' Test
DLC844 The Future of Digital Medicine – M8
DLC844 The Future of Digital Medicine – M7 
DLC844 The Future of Digital Medicine – M6
DLC844 The Future of Digital Medicine – M5
Self Learning Courses' Test
DLC844 The Future of Digital Medicine – M4
DLC844 The Future of Digital Medicine – M3
DLC844 The Future of Digital Medicine – M2
DLC844 The Future of Digital Medicine – M1
Self Learning Courses' Test
Israel's Independence Day 
Self Learning Courses' Test
DRL091: With Yariv Hasar (Pagaya)
DRL090: With Aya Soffer (IBM Research)
DRL089: With Tera Allas (McKinsey & Company)
DRL088: With Imad Telhami and Offer Shapira (Babcom)
Self Learning Courses' Test
Self Learning Courses' Test
DLC146065 Lead Organizational Transformation – M6
DLC146065 Lead Organizational Transformation – M5
DLC146065 Lead Organizational Transformation – M4
DLC146065 Lead Organizational Transformation – M3
DLC146065 Lead Organizational Transformation – M2
DLC146065 Lead Organizational Transformation – M1
Rosh Hashanah 25-27-Sep-2022
Self Learning Courses' Test
Self Learning Courses' Test
Self Learning Courses' Test
Self Learning Courses' Test
Digital Transformation Day
DLC145065
Tools and Case Studies
– M6
DLC145065
Tools and Case Studies
– M5
DLC145065
Tools and Case Studies
– M4
Self Learning Courses' Test
DLC145065
Tools and Case Studies
– M3
DLC145065
Tools and Case Studies
– M2
DLC145065
Tools and Case Studies
– M1
Self Learning Courses' Test
Mentors and Consultants – Round table – The Consulting Route
Israel's Independence Day 
Webinar DigitalLeap15 – DLC145065
Self Learning Courses' Test
DLC144065
Harness the Digital Power
– M6
DLC144065
Harness the Digital Power
– M5
DLC144065
Harness the Digital Power
– M4
DLC144065
Harness the Digital Power
– M3
DLC144065
Harness the Digital Power
– M2
DLC144065
Harness the Digital Power
– M1
DLC144065
Harness the Digital Power
– M0
Self Learning Courses' Test
DLC147064 Digital Products & Services – the Journey – M6
DLC147064 Digital Products & Services – the Journey – M5
DLC147064 Digital Products & Services – the Journey – M4
DLC147064 Digital Products & Services – the Journey – M3
DLC147064 Digital Products & Services – the Journey – M2
DLC147064 Digital Products & Services – the Journey – M1
Self Learning Courses' Test
DLC146064 Intro to Digital Governance – M6
DLC146064 Intro to Digital Governance – M5
DLC146064 Intro to Digital Governance – M4
DLC146064 Intro to Digital Governance – M3
DLC146064 Intro to Digital Governance – M2
DLC146064 Intro to Digital Governance – M1
DLC145064 Tools and Case Studies – M6
DLC145064 Tools and Case Studies – M5
DLC145064 Tools and Case Studies – M4
DLC145064 Tools and Case Studies – M3
DLC145064 Tools and Case Studies – M2
DLC145064 Tools and Case Studies – M1
DLC144064 – Digital Leadership Course (Intro) –  M6
DLC144064 – Digital Leadership Course (Intro) –  M5
DLC144064 – Digital Leadership Course (Intro) –  M4
DLC144064 – Digital Leadership Course (Intro) –  M3
DLC144064 – Digital Leadership Course (Intro) –  M2
DLC144064 – Digital Leadership Course (Intro) –  M1