Enrichment lectures in the digital world
DigitalrRosh Live is a special quarterly series (6-8 meetings) in ZOOM, on Tuesdays at 18:00-19:00. Each series has a different topic and focus.

Chief editor: Jacob Eilon.

In the program, we host top managers from various companies and organizations for a lecture followed by Q&A and discussion.
The program also includes DigitalRosh updates, Jacob's Digital News (HE), and more.
For every program, prior registration is required. After registration's approval, participants will receive a personal access code.
Tuesdays, 18:00-19:00
Our flagship program
Hosted by Jacob Eilon, the editor-in-chief of DigitalRosh.
One hour a week we will dive into the theory and practice of "digital leadership".
DigitalRosh Live Recordings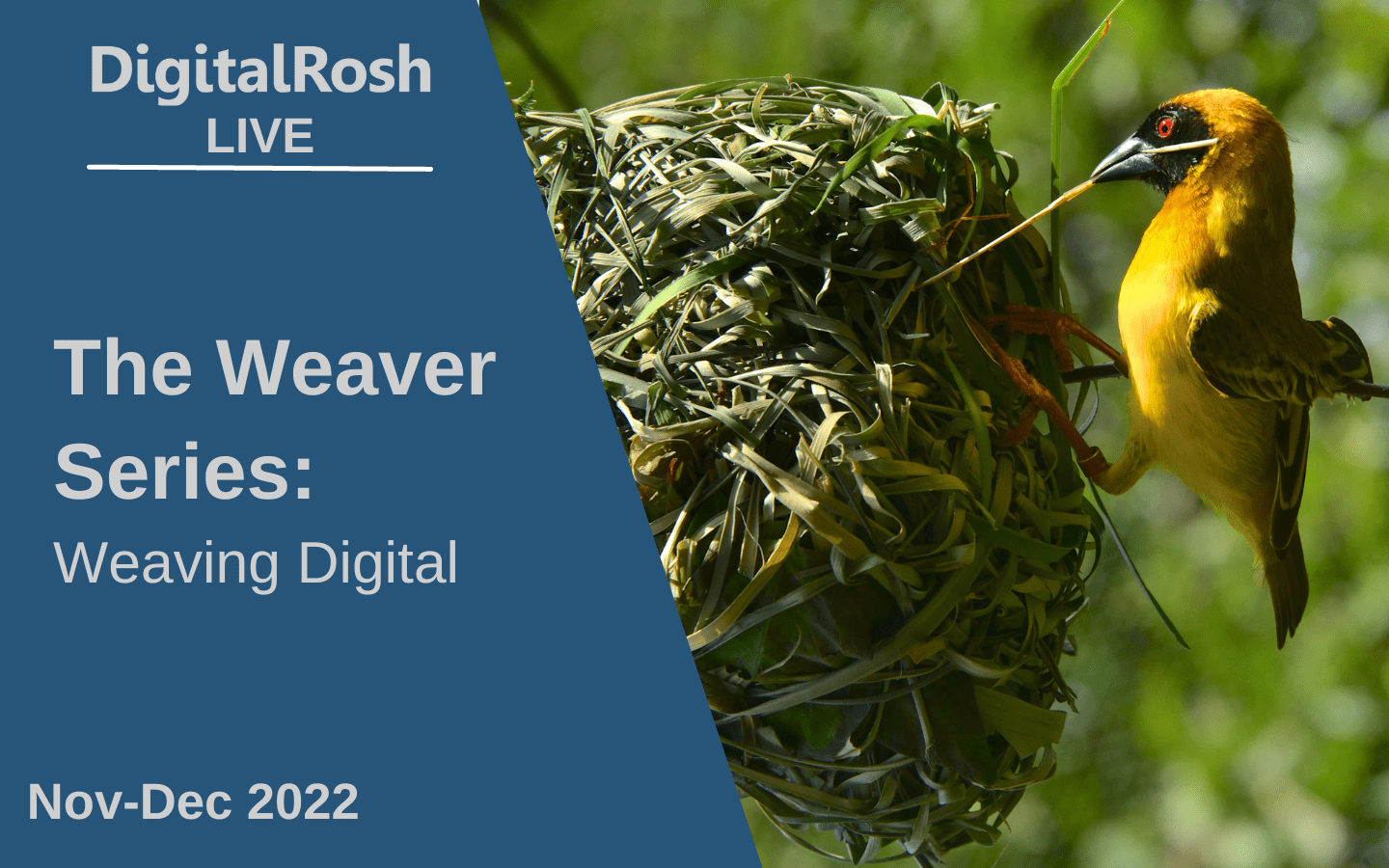 The Weaver series: Weaving Digital
The 5-session series encompasses diverse topics with world-class professionals: digital medicine with McKinsey, digitization in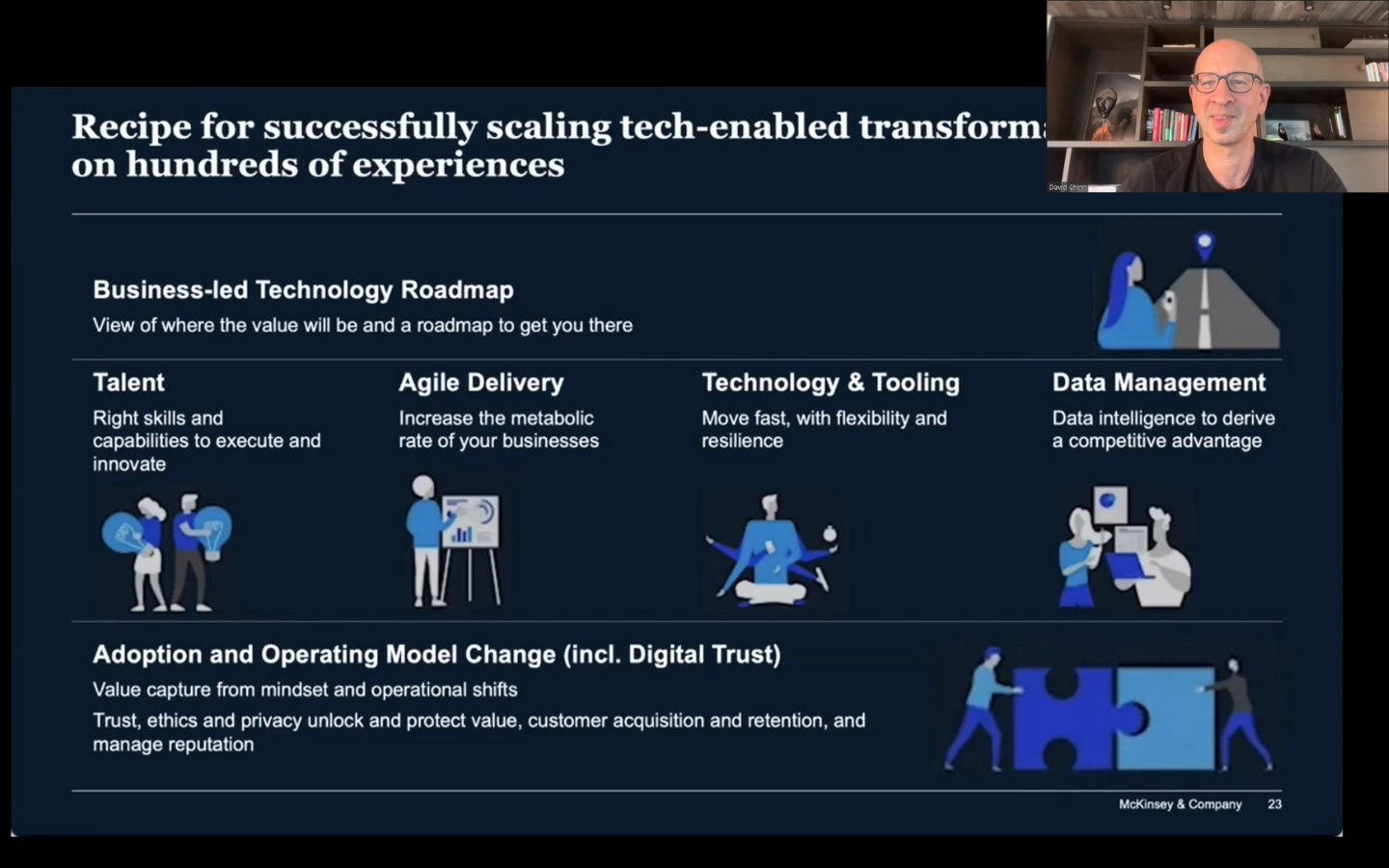 David Chinn, co-director of McKinsey Israel, focused his lecture on excellence and the ways to achieve it in the digital